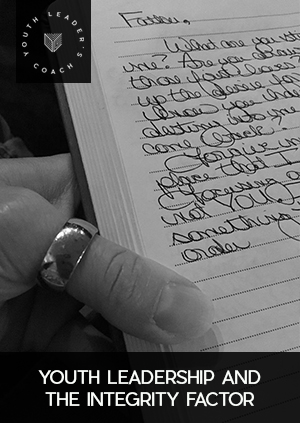 Youth Leadership And The Integrity Factor
This Youth Leader's Coach is one that comes from the crucible of several years in youth ministry. I've entitled it, "Youth Leadership And The Integrity Factor." The basis for our discussion is taken from the Old Testament prophet, Amos, as he observes the leaders of the nation of Israel.
Centuries later, Amos still has powerful leadership insights for all of us in youth ministry. Some of the primary points I highlight might surprise you. Amos seemed to foreshadow in an amazing way, some of the issues contemporary youth leaders would face. Grab your coffee and let's spend some time together.
Lovingly yours,

Checking for active subscription...
---
Related Items